Customizing your brand and logo on an eLearning platform must always be your priority as a training provider. Benchstep LMS allows you to completely customize your own brand, logo, and identity with your choice. Change your layout background to suit your corporate branding. Have your branded logo on learner certificates too.
Let the LMS portal look & sound like Custom Branding.
What all you can customize at Benchstep LMS
Banner
Header
Footer
Login
Pop-up Message
Fonts
Colors
Backgrounds
Navigation
Widgets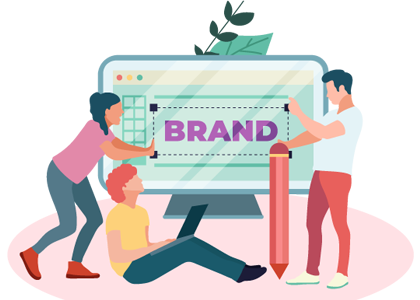 Yes, you can make customize all of these to make your LMS portal look completely customized according to your choice. Your users will find it your brand with all the things customized by you for your business.
If you are an organization or a training provider for providing the courses and issuing certificates at the end of the course comes under your "important tasks list". Then why make the whole procedure look dull or boring by following the general procedure.
Just make it customized and mesmerized with our customization feature.
Make your branding customized in the most easiest manner, and make your organization shine differently with the different approaches. If you are stressing about thinking how difficult would it be to do the customization process, then STOP WORRYING. The method of customization is as easy as dragging and dropping down the elements. You will not face any difficulty in the process. You just have to tailor the system to fit your precise needs.